Batiste Dry Shampoo
D&AD Student Awards Brief 2013 Awarded Best of Year award Collaboration with Alex Goddard, Creative Advertising Student The brief was to build the Batiste brand by creating four new graphic identities and fragrances. The designs should fit in with the current range but have stand out shelf appeal. This should then be demonstrated across a number of practical applications, such as packaging, website and advertising. The products in this range target fashionable women who are short of time due to their situation - at work, on a night out, at a festival or on holiday. They are image conscious, hence the association with shoes and the tagline 'Good shoes take you places... so does good hair'.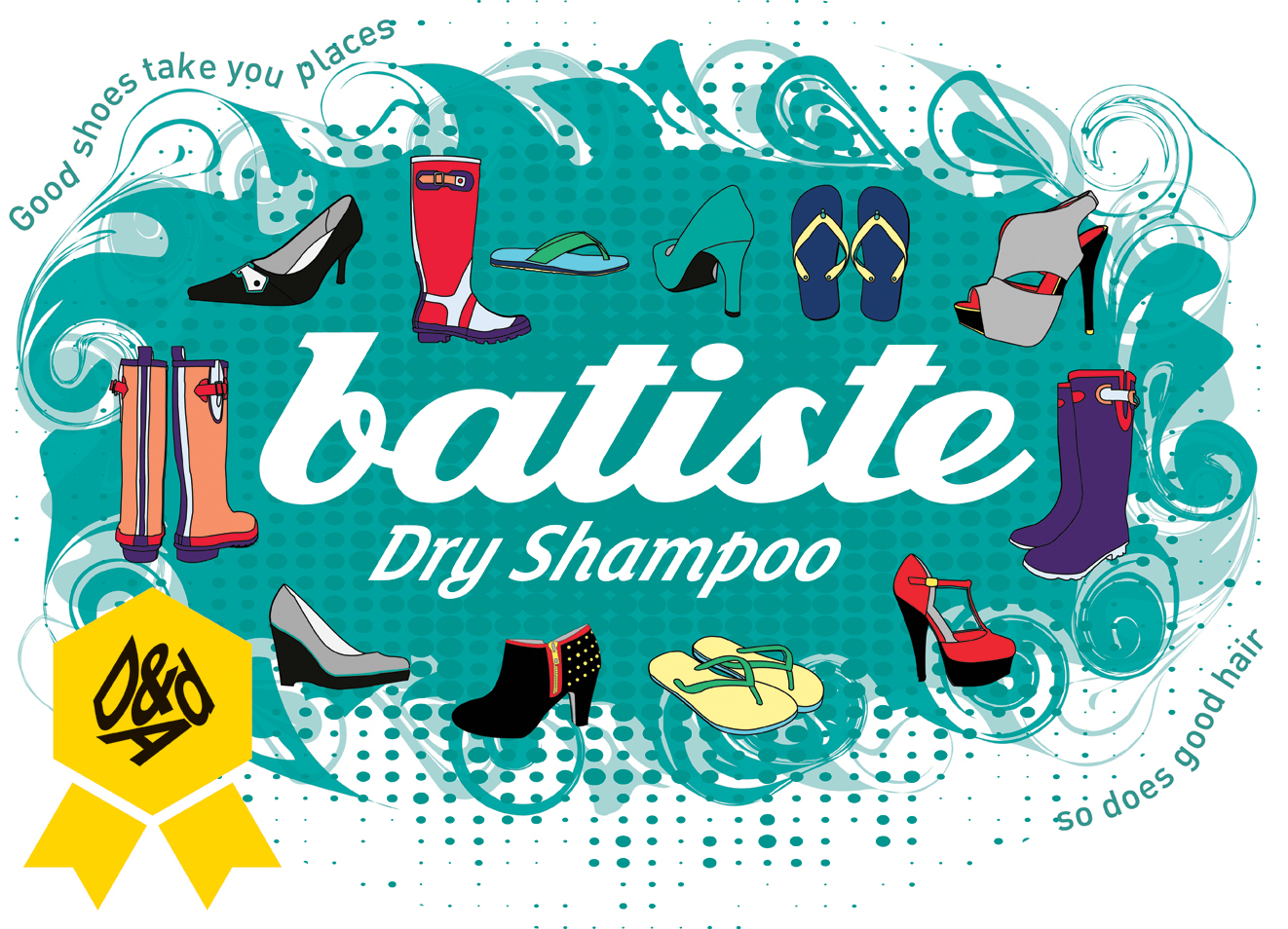 The 4 cans in the range are targeted towards the working woman, holiday makers, girls on nights out and festival goers by using patterns made from the shoes women will wear in each of those 4 situations.
The new can designs were supported by proposals for ambient advertising, such as using the hiss sound made by train doors to target women on their way to work, a car driving around towns and cities known for their clubbing culture, branded suitcases installed on luggage carousels at airports to target holiday makers and branded tents pitched up at festivals.